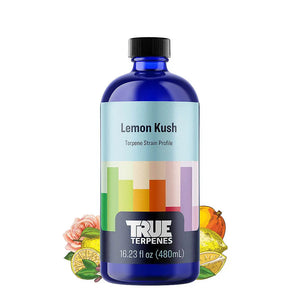 True Terpenes - Lemon Skunk - 15ml
Regular price
$75.00
Sale price
$125.00
Unit price
per
Strain:
 Hybrid
Fragrance:
 Lemon and mango with notes of pepper and florals
Effects:
 Soothing and focused
Lemon Kush brings the tangy sweet of lemons together with the skunky, earthy flavors that Kush is known for. The blending continues to the effects. Lemon Kush may put you on the couch, but you'll be ready to talk.
This product does not contain any THC, CBD, or any other active cannabinoids.
---